"These withstood many washes, which means you can wear these over and over again, making it a worthy investment." - Runner's World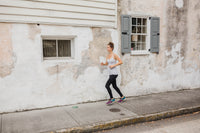 Maternity leggings like no other
Running? Spinning? Chasing after toddlers? Our maternity leggings with support will move with you and your baby bump. They're the maternity activewear you need.
Shop Leggings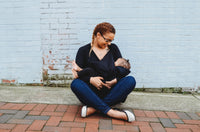 The Multitasking Cardigan
It's a breastfeeding cardigan! Hidden buttons turn this cardigan into a nursing cover for breastfeeding, babywearing and pumping.
Shop Cardigan
Who Are You Supporting?
By buying products from goodbody goodmommy, you are supporting a woman-owned business and purchasing products that are made in the USA. Thank you for your support!